Join the Expedition Now!
Classroom teachers, students and home school groups are invited to become involved online at no cost – it's free! Using curriculum delivered directly to your email inbox, and downloadable from the Education page, the OAR Northwest education program aims to motivate student learning through an interactive platform where the students can help formulate the content by posing questions and interacting with the expedition team and one another. Our curriculum is STEM-focused and meeting Common Core and Next Generation Science Standards (NGSS).
OAR Northwest Education is partnered with the Izaak Walton League, integrating their high quality classroom discussion and hands-on education opportunities with our own Adventure Learning curriculum.
As with any expedition, the lessons to be learned are many and varied. This expedition will be no different. Extended rowing expeditions demand that the rowing team demonstrate expertise in meteorology, navigation, nutrition, oceanography, technology, shipboard emergencies, expedition planning, sports medicine, interpersonal communication, leadership, perseverance and, of course … rowing. Imagine your students communicating with the expedition team about these topics.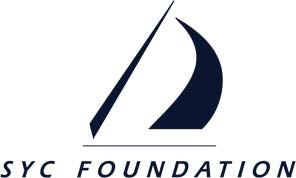 The educational curriculum is free, thanks to the generous financial support from the Seattle Yacht Club Foundation.

"Through our story of adventure, passion, perseverance and commitment to teamwork,
we provide a dramatic metaphor for important life lessons."
Adam Kreek
Olympic Gold Medalist
Expedition Member
In the free K-12 education programs, your students can follow and participate in the expedition's voyage in a number of ways:
Communicate with expedition team via email, social media, and webchat about …anything they want to.  (e.g. past and current voyages, daily life, weather, health, emergencies)
Analyze water, environment, and auditory study data
View extraordinary photos/videos of aquatic, shore, and boat life
Teach family members about rowboat expeditions during after-school events
Speak with expedition team from remote locations
Learn how science, technology, engineering and mathematics (STEM) are vital to expedition's success
Check out our 

Education Modules

 page for an example of the educational content created for our previous expeditions.

In October 2010, OAR Northwest made a small middle school presentation. Meet Olympian, Adam Kreek, and other expedition team members sharing the excitement of reaching goals, overcoming adversity, and gaining subject expertise through incredible ocean journeys.
—
Complete the contact form below to receive detailed program information and begin the classroom registration process, or to just learn more. Please, provide a complete mailing address; phone number and expression of interest to ensure an appropriate and timely response.