The ocean rowboat capsized on Day 73 and we couldn't get it upright. Left on board after rescue was the vitally important oceanographic data, and over 1,000 hours of documentary footage.
Please help recovery efforts by donating or sharing the following link, and promote conservation and healthy oceans world-wide.
The OAR Northwest Expedition Dashboard
Expedition Blog
This morning aboard the tugboat Sentry, Jordan & Markus and the whole tug boat crew finally made contact with the James Robert Hanssen. Today is a great day.
This was no small feat, and was the product of intense collaboration between many faces and organizations. We'll tell you all about them in our next post.
In the meantime, getting this vitally important scientific data back, and preserving the documentary film footage was very expensive, and will help tell the story for future generations, and inspire and educate others to understand and conserve our vital natural resources.
Expedition Photos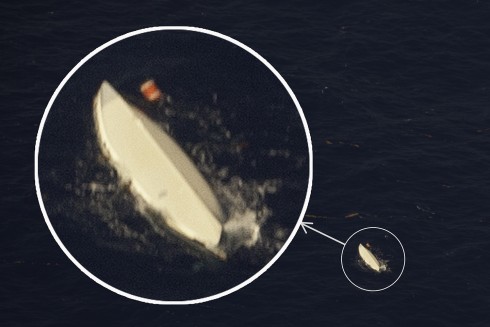 View More Photos