Sponsorship Opportunities are Available.  Join Us!
To discuss sponsorship or product endorsement, contact:
Greg Spooner, Vice-President, crew member; 206.795.4184, spooner@oarnorthwest.com
Jordan Hanssen, President, crew captain; 253.678.5863, jordan@oarnorthwest.com

Adventure: Mississippi River Supporters
Grants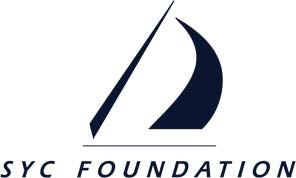 Educational Partners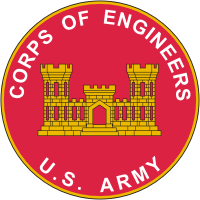 Sponsors

CWF Africa to the Americas Expedition Supporters
Title Sponsor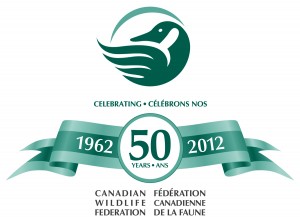 The Canadian Wildlife Federation (CWF) is dedicated to ensuring an appreciation of our natural world and a lasting legacy of healthy wildlife and habitat. Through CWF's partnership for the Salish Sea and Africa to the Americas expeditions, Wade Luzny, CEO-Executive Vice President believes "the OAR Northwest expeditions will draw attention to the health of marine ecosystems and re-connect the public with the outdoors, water sports and conservation. It's an exciting course, with an ocean of possibilities for water education and engagement." Click here to read the official announcement.

Presenting Sponsor
… Available …

Supporting Partner

IAMGOLD is a Canadian mining company where "Empowering people, extraordinary performance" is the touchstone of everything we do. Present on three continents for over 20 years and working across borders and cultures, we focus on cultivating long-term relationships and value for our stakeholders,balancing the pursuit of operational excellence with a vision of accountable mining. For more information, please visit iamgold.com

Celebrating over 40 years of innovation, Kokatat is an independently operated, US manufacturer of technical apparel and accessories for water sports. Handcrafted in Arcata, California, Kokatat employees are focused on building the finest functional product for people who work and play on water. Our gear is designed for paddlers, by paddlers, ensuring a safe and enjoyable experience on the water all year long and in all weather conditions. Into the water with Kokatat!

From quality vitamins & supplements, to fresh organically grown greens to specialty grocery items, Lifestyle Markets provides the ingredients that OAR Northwest team members need for a healthy lifestyle on land and proper nutrition at sea. Lifestyle Markets offer certified organic foods, local organically grown fresh produce, celiac-friendly foods, an organic fresh food deli, and an extensive selection of vitamin supplements.

Panasonic Toughbook notebooks & Toughpad tablets never stop performing. That's why OAR Northwest is bringing this technology onboard in the harshest ocean conditions, entrusting our valuable environmental data, and connection to media, family and home from the middle of nowhere. Built on a renowned engineering legacy, Panasonic architects business technology solutions that help build a better world – even in the 70% that's covered by corrosive saltwater.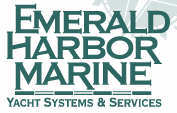 Emerald Harbor Marine is the systems specialists. They maintain commitment to the highest quality service, no matter how big or small the project. Their mission is not only to provide the best in equipment, but to ensure that your equipment functions to its peak level in concert with all other onboard equipment. On the North Atlantic we put our lives in the capable hands of these guys in 2006, and 71-days later we made it safe to shore with communications, water, and plenty of power to make more. We're thankful to have them onboard again.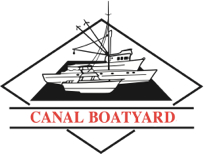 Canal Boatyard is more than a boatyard, it's a community of professionals dedicated to their customers of all shapes and sizes. Everything from a tiny rowboat to 55-ton haul-outs. All boats need work, a lot of work. Having a reliable, safe, and enjoyable boatyard to get it done makes the labor much lighter. Boating should be fun. That is what Canal Boatyard believes and strives to make happen throughout the process with excellent customer service and an environmentally friendly boat yard.

Official Suppliers

Advanced Sign Design is a full service sign manufacturing and design company with a facility in Ballard, Wash. ASD now takes advantage of computer technology and large format digital screen presses and does all manufacturing from vinyl cut graphics to large format silk screening in-house. OAR Northwest loves the large 4'x9′ banner of our craft and the support that Jeff and staff at ASD have provided.  They work with all our sponsors to ensure awesome shipboard imagery!

Bottom Siders designed the puzzle-like cushion system for our cabin & kept our bottom sides comfy, with each custom designed seat pad enduring a 24/7 beating from New York to England – and STILL more comfortable than any competitor's pad after 71 days.  Based out of Hoquiam, WA, Lori & Scott have been making the leading cockpit cushion for sail and power boats for 30 years.

Since 1926 Colonial Knife Corp has manufactured automatic knives and tools. Colonial Knife manufactures military knives, law enforcement-Tuff Cop™ knives, fire/rescue and marine/sailors knives plus electrical contractors knives, hunters and rock and ice climbing knives. We're bringing the "marlin spike."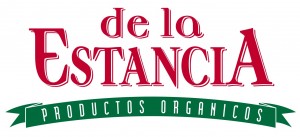 Fact: de la Estancia polenta is a staple ocean rower's meal. Nearly every evening on the North Atlantic Ocean we cooked up this "not instant" milled flint corn polenta in 1-minute, added spices & cheese, and kept ourselves well-nourished. It is a certified organic, completely natural product that cooks quickly because corn that grows in Argentina is different than corn grown in Europe and the US, resulting in a superior polenta that's high in protein, low starch, and is smooth & creamy.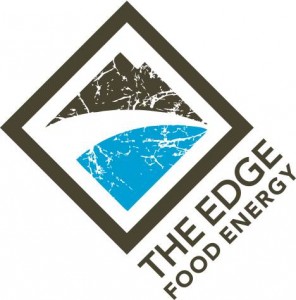 You can see it in the logo – Edge Food Energy bars are the right choice whether scaling peaks in the North Cascades or BC Range, or traversing vast oceans in an ocean rowboat.  These tasty organic energy boosters do it by utilizing protein-rich ancient grains, delivered before, during, and after exercise to keep your metabolic processes moving strong.

Adam used e-load while training for and competing at the 2008 Olympic Games. He found this electrolyte drink to be unparalleled for re-hydration, adaption to heat, and buffering of lactic acid production. OAR Northwest also appreciates that this electrolyte drink is free from artificial flavors and colors (Who needs to drink that garbage anyways?).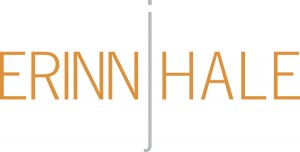 Erinn J Hale is a real life adventure photographer who captures people diving into their passions. With an art background and a deep emotional intellect, she's been creatively writing visual stories for over 12 years. Whether photographing people setting world records crossing oceans, marrying the love of their life, building gardens for the betterment of their community, or performing in front of thousands of fans, Erinn loves her work.

Located in Tacoma, WA, along the storied Foss Waterway, The Foss Waterway Seaport maritime museum celebrates Tacoma's rich maritime heritage – past, present & future. The ocean rowboat spent a portion of it's own history there on display along side other beautiful, interactive, and educational exhibits. It's an all-ages experience, open to everyone. We can only hope that our own education programs stack up to the numerous experiential and hands-on opportunities available for kids and teens.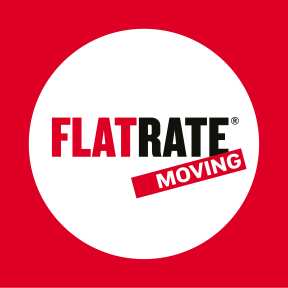 Flatrate International "moves anything from anywhere to anywhere." We had just the item. Flatrate Int'l teamed with Rainier Overseas Movers to get the ocean rowboat safely into its 40ft shipping container, and out across the Atlantic to Dakar. Whether it's corporate relocation, international moving or logistics, they'll navigate the sometimes complex and unfamiliar territory of international logistics and customs. Like we did, You can rely on them to take care of every detail.

Gig Harbor Boatworks found us – or did we find them? – at the Seattle Boat Show in 2006.  Our new boat had sliding seat systems that were meant for fresh, flat water rowing. Dave Robertson & his son-in-law Falk make some of the finest rowing & sailing dories meant for all waters. The "Ocean Sliders" roll smooth, quiet, don't break, and are the only seats/tracks you want in your boat. The new foot-steering system is simple, lightweight, effective for ocean rowboats. There's a reason why it's the most copied system. Do your boat & yourself a favor and get the original, get the best.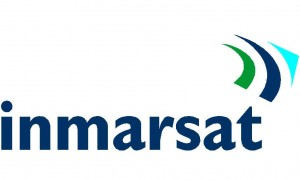 Communication has come a long way since the days of two tin cans connected by a piece of string. It would take lots of string to connect us with family back home while underway. Inmarsat, the world's leading provider of global mobile satellite communication, is making sure that all of our education program content, voice & email connectivity are in place so rowers are never more than a phone call away from home.

JagaSilk's goal is to act as nodes of knowledge for the maccha world outside of Japan. JagaSilk helps define maccha, how to understand it and prepare it. They hope to effect change in the tea industry by encouraging small batches of fresh tea being imported, and hope to encourage traceability so that customers know when the tea was harvested, prepared, and where it originates. We'll enjoy JagaSilk maccha throughout the voyage.

Jetboil takes a fresh design approach with their products, focusing on the specific needs of the mobile eater. For sailors & ocean rowers, it's "one hand for yourself, one hand for the boat." Thanks to the compact, integrated burner with neoprene sleeve, you're cookin' on the high seas.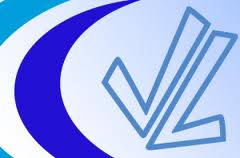 JL has been supplying custom made technical clothing to serious athletes worldwide for over 25 years. They take great pride that their garments are made in the USA using Solar Power and sustainable practices. Whether it's on the water, track, road or pavement, JL has the technical clothing that works for you.  JL provides OAR Northwest with training sport clothing.  OAR Northwest, you, your passion and JL. Nothing less.

JokWear is an evolutionary sports clothing brand that will not focus on the message the brand stands for – Passion, Determination, Excellence and Benevolence. Instead, JokWear emphasizes the importance of being consumer-conscious and what it means to take leadership in giving back. The company is built to recognize and redefine what it means to be an "Athlete." JokWear provides OAR Northwest with casual sport clothing.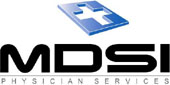 Dr. Ray Jarris is an Emergency Medicine Physician of 30 years at Seattle's Swedish Hospital & at MDSI Physicians group. In Pat's winter days as a ski patroller at Crystal Mountain, he's had Dr. Jarris nimbly attending to injured skiers & snowboarders. Dr. Jarris helped create our onboard medical kit, and will be on-call in the unlikely event of a water landing.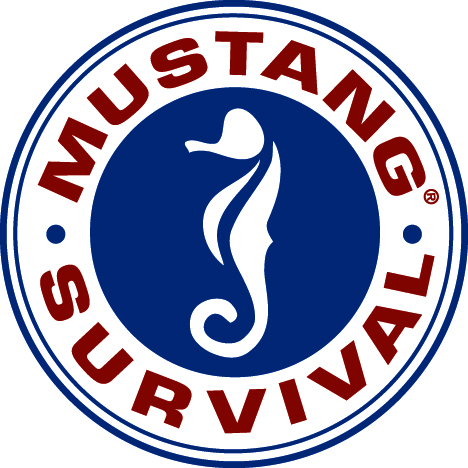 With 45 years of experience applying innovative technologies to practical lifesaving solutions, Mustang Survival researches, designs and produces quality lifesaving products for professional, military, and recreational users who work or play in the world's most demanding and unpredictable environments. Mustang products provide flotation and extreme climate protection to sailors, industrial marine workers, coast guards, fighter pilots, NASA astronauts, & the OAR Northwest crew.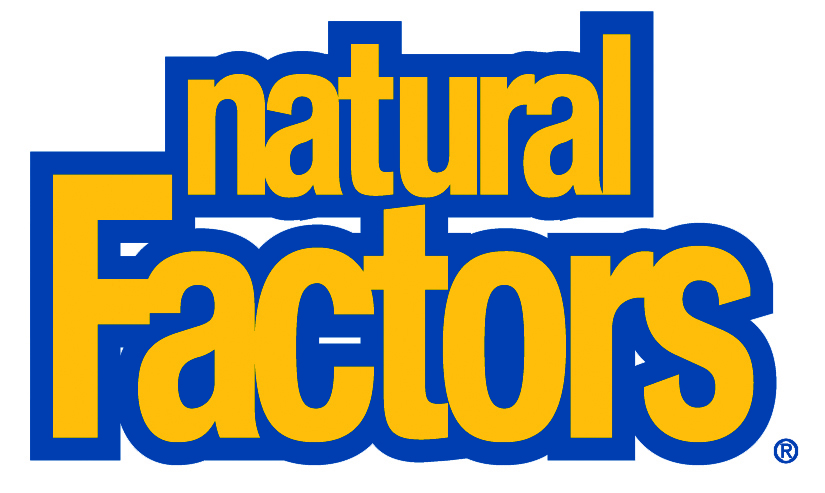 Natural Factors has been bringing North Americans the very best natural health solutions—vitamins, minerals, herb and plant formulas and specially formulated natural solutions — for the past 5 decades.   Natural Factors share your enthusiasm for natural products. The Research and Development Team consistently create efficacious, pure and potent supplements and functional foods, which the OAR Northwest team will use on the expedition.

The NYBA is a non-profit marine trade group founded in 1988 consisting of over 340 marine brokers, dealers and other industry professionals representing over 230 marine-related businesses in the Pacific Northwest. NYBA plays an active role in marine youth and education programs and encourages a greater interest in the welfare and safety of the boating public.

All polarized sunglasses are not created equally, but this much is clear: Oakley produces the best polarized lenses on earth. Ordinary polarized sunglasses distort your vision and they don't block nearly enough glare. OAR Northwest uses polarized lenses from Oakley, including the Crosshair, Water Jacket and Bottle Rocket Sunglasses.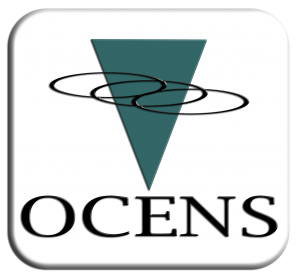 Sound Software, Solid Products, Soaring Service—OCENS core values, wrapped together by professionals with a common purpose and a goal of delivering satellite communication solutions that work when nothing else does. A 29-foot rowboat that travels at a walker's pace needs unfettered access to satellite weather & sea state data to avoid getting stuck in an eddy 60 miles wide. WeatherNet, GRIB Explorer, and OCENS Mail.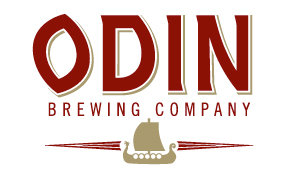 Odin Brewing Company embraces the exploratory spirit of the ancient Vikings. These brave innovators discovered America 500 years before Columbus without the benefit of accurate sea charts or other navigational tools. They built unprecedented ships that could withstand the stormy ocean, and they forged their legacy by traversing where others dare not tread. OAR Northwest appreciates these brewers for their support of safety and communications equipment.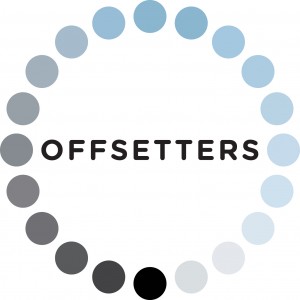 You can't get much more carbon-neutral than ocean rowing right? Well, turns out it takes a lot of energy to get this boat from Seattle to Africa, then back from Miami after the row. Offsetters is Canada's leading provider of carbon-management solutions, helping organizations and individuals understand, reduce and offset their climate impact. How can you reduce your carbon footprint?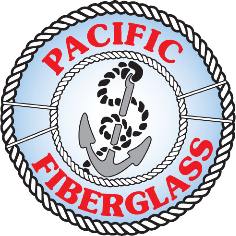 When the rowboat goes into the yard before and after each expedition, Pacific Fiberglass makes sure that holes we/others put in our boat, or structural retrofits are put back together better than they were before. They have the tools and the experience to make every project come together smoothly, whether it's a small gelcoat repair, or a major structural repair.

Made right here in Seattle, Primal Pacs are a "paleo" treat that energizes our rowing strokes and satisfies our snacking hunger with real, unprocessed jerky, nuts & fruit. Pre-packaged ocean rowing meals can be bland. These will spice up the offerings and keep morale high on those dreary flatwater days.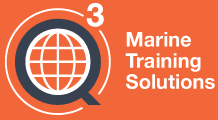 In 2006, Capt. Pat Boyle made sure that we wouldn't die on the North Atlantic Ocean. When faced with life-or-death decisions on the water, your best asset is your brain. But you need to train your brain to know what to look for to survive. Once again, we're training under the watchful eyes of Pat & Graeme at Q3 Marine Training Solutions in Anacortes, WA to help make sure we get home safe.  Q3 Marine Training Solutions provides comprehensive training and educational programs for all sea-going personnel in order to create and maintain a competent and professional maritime work force.

When the other local guys said no, Rainier Overseas Movers said yes. They've been "taking the worry out of overseas moving since 1979." Usually helping families relocate belongings around the world, they wasted no time jumping at the challenge of moving a 29ft ocean rowboat in its own 40ft container to Dakar. Tagteaming with Flatrate International, we'll ship the JRH with these folks any day.

Rite in the Rain is a patented, environmentally responsible, all-weather writing paper that sheds water and enables you to write anywhere, in any weather. Their unique & hyper-durable field books, notebooks, copier papers and pens are used around the globe in situations ranging from OAR Northwest's 2006 crossing of the North Atlantic Ocean to Gorilla studies in Africa.   View online their "Cool Stories" from around the planet.
Rowing News, owned and operated by rowers, is the source that connects the rowing community. Each issue showcases the best of the rowing world from juniors and college programs to elite and masters around the world. For 19 years Rowing News has been the reliable news source for the rowing community.  OAR Northwest is grateful for their support of ocean rowing and OAR Northwest.

Scott Plastics Ltd. is a leader in the engineering, design, mold making and plastic molding industries.  Over the years they have developed a proprietary line of Scotty products and provide custom molding and tool making services to OAR Northwest and over 100 companies across North America.  They are dedicated to quality, value, and service, and the expedition team uses their downriggers, fishing gear and more with trust.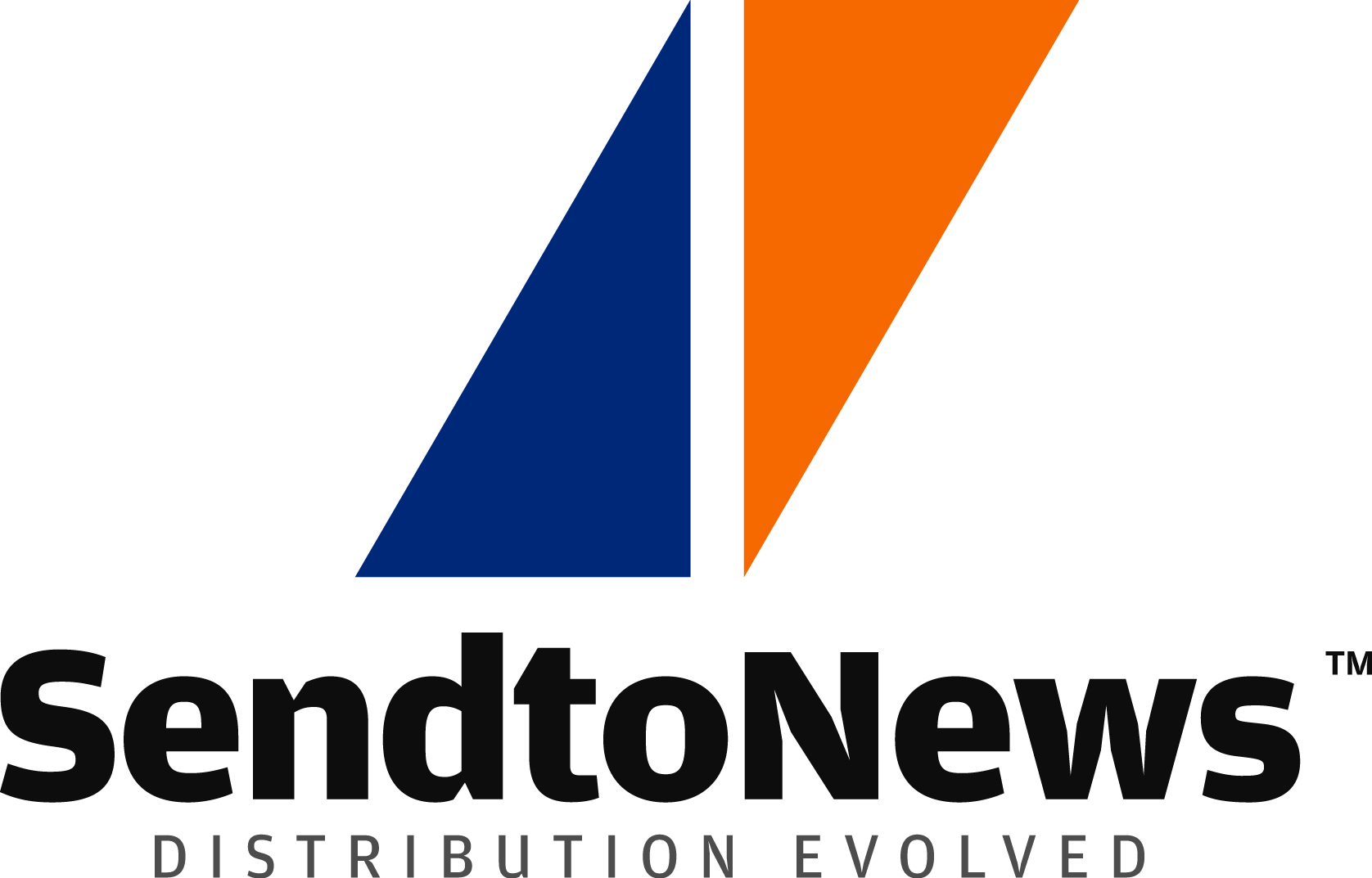 SendtoNews.com is a cloud-based, multimedia conduit serving a growing, global community of content creators, news outlets and leading brands.  SendtoNews serves as a source for fresh story ideas and high quality, third-party content. Best of all, the content is provided to newsrooms at no charge. For OAR Northwest, governments, universities, sports teams and more, SendtoNews provides an direct link with the newsroom professionals that are important to them.
Sol Sunguard is right when it says that "all sunblocks are not created equal."  Sol Sunguard kept four Pacific Northwest pale white guys from frying to a crisp during our record-setting campaign in the 2006 North Atlantic Rowing Race.  Their Emulsion-Loc(tm) technology is formulated for different sport environments.  "Skin friendly, formulated for sport," and formulated for ocean rowers.
Possibly the most fun you'll ever have in an open water rowing and paddling race. Sound Rowers has given all OAR Northwest crew a chance to cut their teeth for the first time in waves, chop, wind. The people of Sound Rowers are what make this group the best. Sound Rowers Open Water Rowing and Paddling Club is an organization conducting races coordinated by volunteers for world class and weekend athletes in any open water, human powered craft.

Streambox is a video acquisition platform for live and file-based video transport over IP. Streambox provides HD and SD software and hardware products for video compression, transmission, management, and playout. Scalable end-to-end Streambox solutions can be integrated into all IP centric broadcast and broadband operations to streamline workflows and present a reliable, cost-effective solution.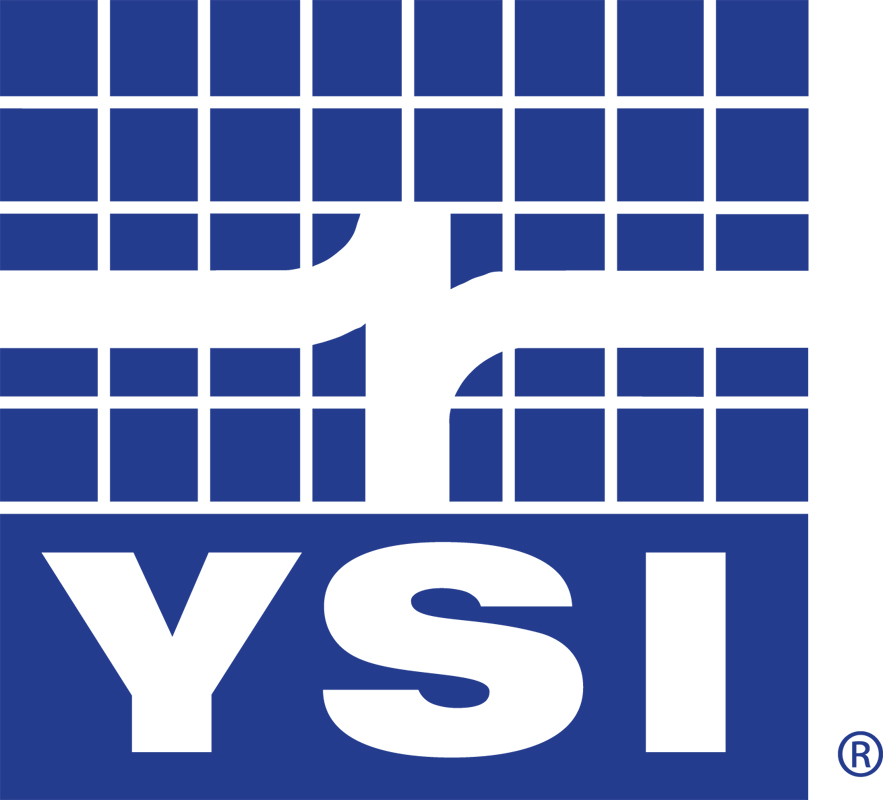 The YSI CastAway™ CTD is the world's first handheld castable instrument that provides instantaneous profiles of temperature, salinity, and sound speed.  Oceanographers, hydrologists, and surveyors now have the ability to quickly collect reliable data from any dock, bridge, boat or OAR Northwest's ocean rowboat.

Grants Supporting Programs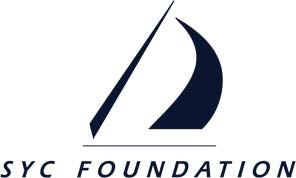 The Seattle Yacht Club Foundation, a founding sponsor, rallied with us in 2006, and this maritime community-based organization graciously will financially support OAR Northwest education programs for the CWF Salish Sea & Africa to the Americas Expeditions.  The Foundation's purpose is to promote interest and participation in boating activities and programs, with particular emphasis on young people.  We're excited to put this valuable gift toward connecting local students with OAR Northwest expedition team members, the marine environment and their own thirst for adventure and knowledge.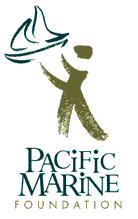 The Pacific Marine Foundation supports OAR Northwest's education program for the CWF 2012/13 Expeditions.  The foundation offers other nonprofit groups, such as ours, a way to utilize the benefit of donated vessels made to them.  By concentrating efforts in this way, and by continuing to broaden their network of generous boat donations, the foundation provides an additional level of financial assistance to OAR Northwest.  Funding will ensure competitive grants are made available Seattle Public School schools to participate in dynamic OAR Northwest programs.

The VWR Foundation supports OAR Northwest expedition program for the CWF 2012-13 Expeditions.  The purpose of the VWR Foundation is to support organizations and programs in alignment with our three strategic priorities: 1. RESEARCH for new innovation and drug discovery; 2. Improving HEALTH and WELL-BEING to those in need; Building greater awareness in SCIENCE EDUCATION; 3. These priorities are consistent with the synergies generated as a distributor of scientific supplies. The support given to organizations and programs can reach from across the globe to communities where contributors live and work.

Memberships
Northwest Marine Trade Association
Ocean Rowing Society International
Youth Maritime Training Association

Special Thanks
AMPEX – For the first "framed dollar bill on the wall"
Aileen McMannamon & Aaron Brady
Brad Vickers – 2006 rower
Black Ball Ferry Line for sponsoring transporation
Captain Gary Haugland, Deneva Fath @ the Seattle Maritime Academy
Crane & Mitchell Certified Public Accountants
David Burch
Dylan LeValley – 2006 rower
Elizabeth Stahr – donor of the OAR Northwest van
Erinn J. Hale -2006 photos
Fritz Stahr and the UW School of Oceanography
Harold Aune at Whitehall Rowing & Sail for beautiful photos
Joel Rogers – 2010 photos
Mark Root-Wiley for website's expedition dashboard design & ongoing guidance
Mike Larson of Seattle University for Solid Works support
Mollie Behn
Nick Farrell at Yellowbrick Tracking for tech support
Orca Airways for emergency package delivery
Ozzie Wiese C-images for photography services
Stanwood Camano Physical Therapy – Owner: Joe Bolewicz
Todd Soliday & Kathleen Minnis Olson