Past Expedition Files
This is the ship that rescued the OAR Northwest crew on Saturday April 6, 2013 from the capsized JRH at ~24° 40.662′ N , 64° 45.485′ W. These photos were taken in Puget Sound and near Victoria, B.C., home of the OAR Northwest crew. This ship took the crew to San Juan, Puerto Rico, where they landed on Sunday April 7 at ~8pm local time and were greeted by Greg Spooner and photographer Erinn Hale. More to come later.
See time-series data plots at our data-display page. These plots show various parameters measured by instruments aboard the JRH through much of the expedition.
Download latest kml (Google Earth) file here.  This hyperlink will open a file in Google Earth if you have that installed on your computer and will continually refresh it with latest position available. If you lose connection to the Google server, you will need to 'refresh' this file to get new positions which are sent ashore ~hourly.
Download latest netCDF (data) file here. (can open with ncBrowse, Matlab, etc.)
Link to David Burch's blog & graphics re: this ocean expedition & navigation. (web page)
Link to David & Angie's latest current forecasts out 72 hours from now. (web page)
Latest tropical Atlantic weather info/graphics courtesy of David Burch. (web page)
Latest OAR weather forecaster graphics courtesy of Angie Pendergrass. (web page)

OAR Northwest Research Programs
Scientists, institutions, corporations, and volunteers are involved with OAR Northwest research programs.  Underway with CWF Africa to the Americas Expedition, the ocean rowboat and crew members are outfitted with many instruments that will sample both the environment and themselves, automatically and manually.

Marine and Oceanographic Sciences
Participating Members:

The ocean rowboat is equipped with instrumentation that measures:
From water 10 cm deep (inlet on bottom of hull):
Air from top of boat (on rail with antennas): Temperature, Barometric Pressure, Apparent and True Wind Speed and Direction (Airmar PB200 Ultrasonic Weather Station)
Ship parameters: Heading, Speed over ground (SOG), Course over ground (COG), Pitch, Roll, (all also from Airmar PB200)
On a twice-daily basis, a CTD (YSI CastAway) is lowered to ~10 to 80 meters deep: Conductivity, Temperature, Salinity, Pressure, and Speed of Sound (data not available until end of expedition as being stored aboard only)
Purpose & uses
Students and public are invited to monitor and analyze North Atlantic water quality and ecosystems as the boat moves across the ocean.  Some of the measurements are broadcast hourly to a central server and available via plots at this page. (coming soon) The data are contained in a netCDF file available here. The ship's position is available at this page (TBD) and by download of this Google-Earth kml file. Special thanks to Geoff Shilling, UW Applied Physics Lab, for writing code to collect the data and make it available in near real time.


Atmospheric Sciences and Weather Reports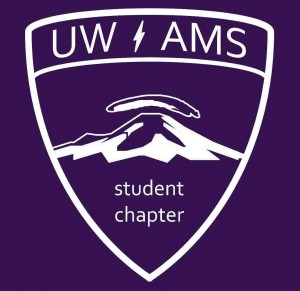 Weather forecasts are provided daily by the University of Washington Student Chapter of the American Meteorological Society, a group of undergrad and graduate students interested in weather and climate.  Forecasting for the expedition is vital for the ocean rowers, and to help UW students practice using weather model analyses and local wind & weather information. View forecast information on their OAR Northwest website.
The team is lead by PhD student, Angie Pendergrass


Starpath School of Navigation
presents navigation, weather, and ocean current notes at Ocean Rowing Navigation.
How Satellites and Computers Help Track the Crew

Sleep, Rest, & Recovery Research
Endurance rowing limits a rower's opportunity to sleep and recover.  Sleep researchers Dr. Charles Samuels and Brent Alexander from Calgary, Alberta's Centre for Sleep and Human Performance designed a unique study for the OAR Northwest rowers, to investigate the sleep and recovery impact of the sustained high-volume physical output needed to accomplish the demands of the CWF Africa to Americas expedition.

This observational research study will instruct the rowers to wear a Fatigue Science wristwatch-style ReadiBand™ physiological activity sensor throughout the expedition to track sleep quality, quantity, and cognitive ability in relation to daily sleep patterns.  The rowers will be asked to complete three specific web-based questionnaires – Athlete Sleep Screening Questionnaire (ASSQ), Hooper McKinnon Questionnaire, Karolinska Sleepiness Scale – at key times during the day, using software written especially for our Panasonic Toughpads by Fusion Sport, a global leader in providing innovative technologies for assessing and optimizing performance, health and fitness for professional and semi-professional sporting teams, centers of excellence, schools, universities and military institutions.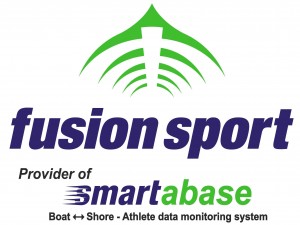 The primary data endpoints of the study design will track individual actigraphic cumulative wakefulness, total sleep time, and cognitive effectiveness scores, in addition to collecting subjective individual physical and cognitive performance metrics.  By objectively and subjectively measuring the rower's sleep-wake patterns before, during, and after the expedition, this research will provide new understanding of the links between sleep restriction and fatigue on cognitive and physical performance in endurance-rowing athletes.

Software Engineering for Activity Schedule Onboard

In this project, a scheduling system called ToTEM (Task on Time Executive Mediator) is being developed as part of the Computer-Supported Cooperative Work (CSCW) course in the Department of Computer Science, taught by Associate Professor Daniela Damian. The project members are Alessia Knauss, Angela Rook and Jason Cummer. The evaluation of ToTEM is part of Alessia Knauss' doctoral research at University of Victoria's SEGAL labs. Read the article about SEGAL's involvement here.
ToTEM is an adaptive system that supports the crew in scheduling tasks and activities. It is designed to assist them while crossing the five time zones, and while being physically and mentally fatigued. Our research investigates how to properly design the system adaptations, for example by having it consider the time and location for adaptation. For this, we will observe the rowers using the system and collect data that will be used to improve future versions of the system.
As a result of data collected while underway, researcher Angela Rook completed her thesis: "An Empirical Investigation of the Feasibility of Integrating Data Mining Algorithms into Self Adaptive Systems for Context Awareness and Requirements Evolution"
Read more about the research project here.


Applied Sport and Performance Psychology

My research with OAR Northwest will focus on what these athletes focus on to perform their best, to overcome daily challenges and to embrace the positives or simple joys of the journey. Each rower has been asked to keep a personal diary where they record their highlights at the end of each day of their expedition. It is hoped that this Highlight Journal will keep all members of the crew focused on the positives and not the negatives – on why I can and why we can (get through our day or shift or mission), and how I will and how we will (accomplish our mission – day by day). 'Why I can' and 'How I will' ultimately comes down to focus – What are you focusing on? Are you focusing on the positives or the negatives? Are you focusing on why you can and how you will? Are you connecting your focus to doing what must be done, or are you focusing in ways that distract you and take you away from what must be done?
Principal Investigator
Terry Orlick
Founder and President of the Zone of Excellence
Professor – University of Ottawa, School of Human Kinetics, Faculty of Health Sciences


Existential-Phenomenological Psychology

Anders Holmberg wishes to create an image of the physiological and mental characteristics needed to withstand the demands of crossing an ocean, unsupported.  To learn about ocean rowers' experience of crossing an ocean (alone or as part of a crew), the investigator carries out a phenomenological investigation that involves the OAR Northwest expedition team.  Using a qualitative research methodology – existential-phenomenological – the study's objective is to uncover and descriptively express themes of individual rowers' experience and describe "keystones" that come into play, such as, the characteristics of the performer, the demands of the task, and the performance setting.
Principal Investigator
B. Anders Holmberg, M.Sc.
Doctoral Candidate
University of Tennessee, Knoxville (UTK)
Department of Kinesiology, Recreation, and Sport Studies