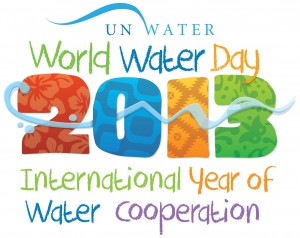 World Water Day 2013
March 22, 2013 – Worldwide!
2013 is the UN International Year of Water.  Just 20 years ago in 1993, the UN Conference on Environment & Development (UNCED) first designated March 22nd as World Water Day to "focus attention on the importance of fresh water, and advocate for the sustainable management of freshwater resources." Every year since then, a different theme is hi-lighted throughout the celebration.
To learn more about past World Water Day themes, visit: http://www.unwater.org/watercooperation2013/about_wwd.html
OAR Northwest crew members how to make landfall in Miami, Florida in time to celebrate. In the meantime, help the World Water Day folks come up with a slogan for this year's celebration, and you could win a trip to Paris!

BOATS AFLOAT SHOW 2012
September 12 – 16,  South Lake Union, Chandler's Cove, Seattle
From cabin cruisers to sailboats, trawlers to mega yachts, South Lake Union is the best place to find the boat of your dreams. This show will have it all in addition to OAR Northwest's ocean rowboat and rowers. Whether you're an experienced sailor or just getting your feet wet, climb aboard, kick some anchors and check out all the variety that the Lake Union Show has to offer.
For full event details visit: http://www.boatsafloatshow.com/