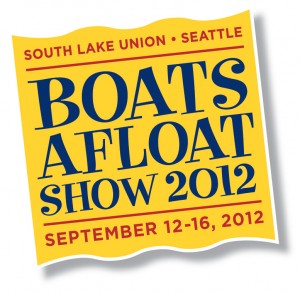 The James Robert Hanssen is on display all week long, and through the weekend in Seattle's South Lake Union.  Come on down between September 12th-16th to see the completely renovated ocean rowboat that is rowing across the Atlantic Ocean in December 2012′s CWF Africa to the Americas expedition.  We'll have rowers Jordan & Pat, as well as our dedicated volunteer crew answering questions, handing out CWF swag, & keeping you cool with some freshly desalinated water… yum!
For ticket information, location, hours, driving directions, and just about anything else you'll find at the show, visit www.boatsafloatshow.com.  You can also win prizes by 'liking' the Boats Afloat Show Facebook page.
And if you want to see something super awesome?  Yup… the flyboard!  It's being demo'd daily @ 1 & 3pm.